Building impressive interior barn doors

ARganic Woodwork uses hardwood for barn doors to aid sturdy sliding movements.
Modern barn doors are Coty's specialty. Combining the industrial look of metal with clean, contemporary lines creates a beautiful interior barn door.
Installing your custom barn door

Coty turns your dream door into a reality. After completing your door, Coty can direct you to a general contractor who will install it with care and accuracy. Installing your own door is not recommended, but using a general contractor ensures your interior barn door will work properly.
Reach out to start your custom project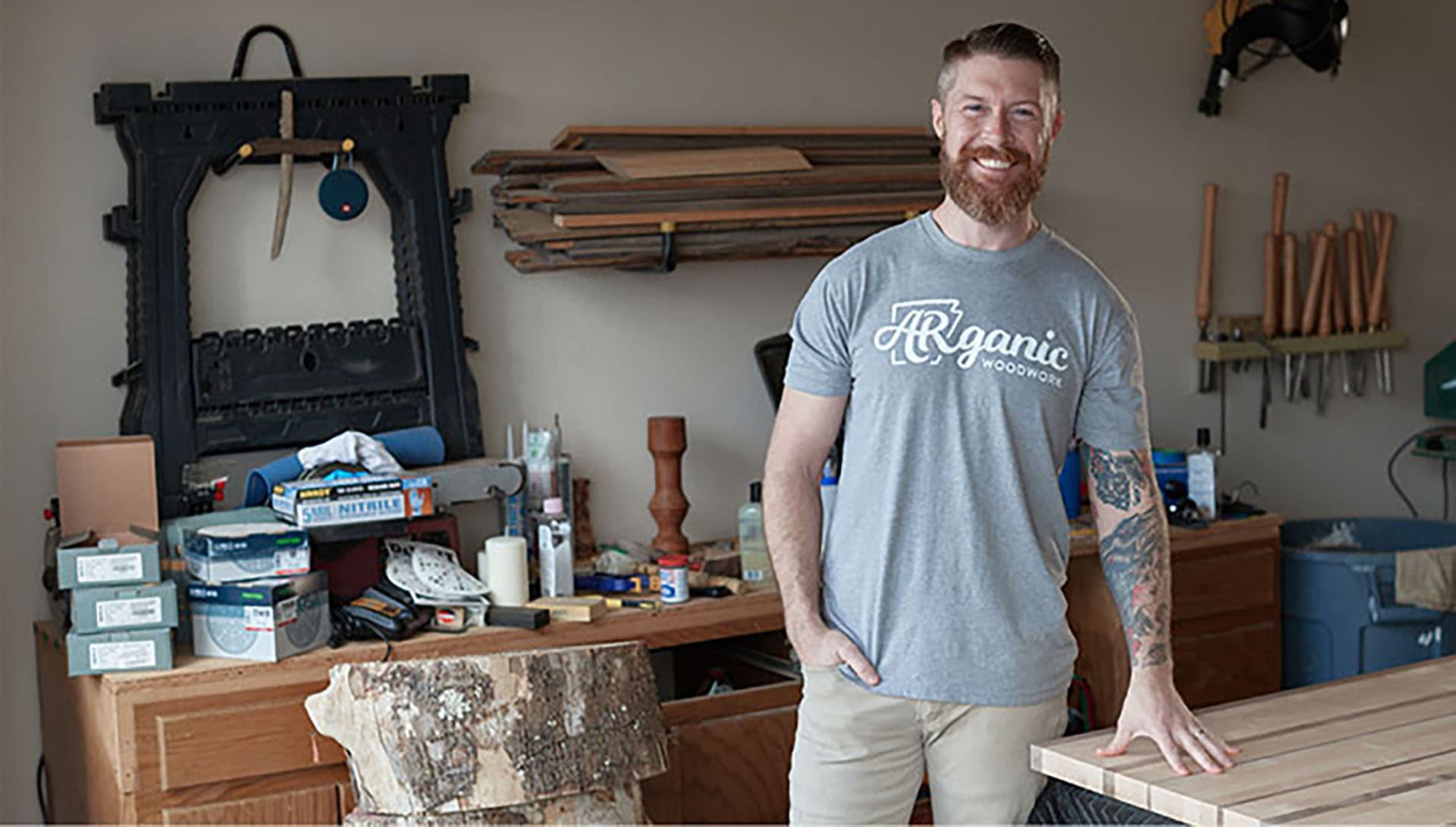 Reach out to start your custom project